Services at Olin Health Center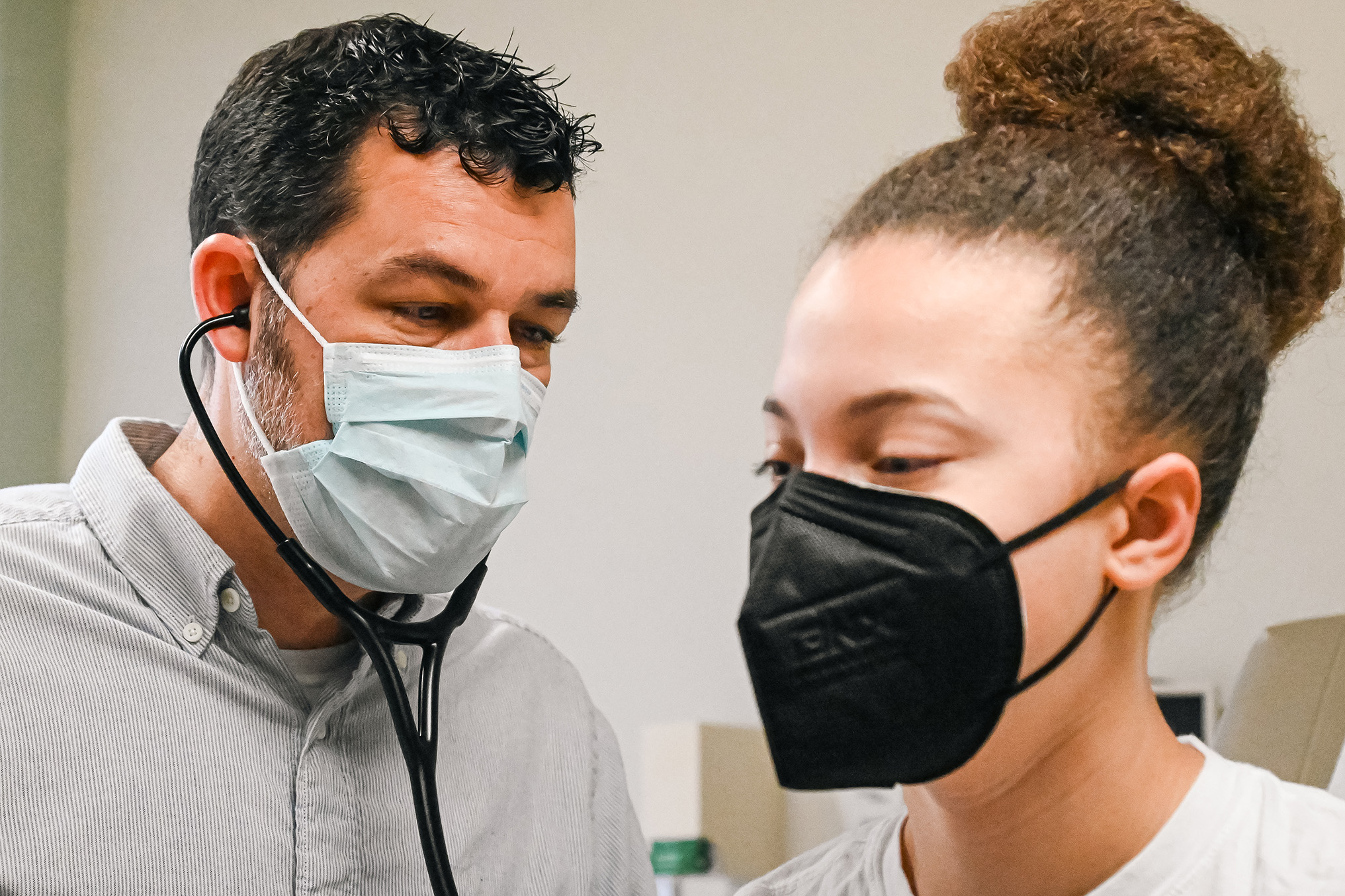 MSU Student Health Services offers a wide variety of health care services to MSU students year-round. Don't let illness or injury impact your academics or life on campus. 
Primary Care for illness and minor injuries is available at Olin Health Center and in the neighborhood clinics (hours and availability vary by location). Additional specialized health services are available at our Olin Health Center location. Services available by appointment include:
For an appointment, call (517) 353-4660.
On-site services include radiology, a laboratory*, and some Health Promotion services. Counseling and Psychiatric Services (CAPS) is located on the third floor at Olin Center.
A 24/7 Phone Information Nurse is also available to answer health-related questions.
Students enrolled in MSU classes are eligible for three prepaid medical office visits each academic year. Lab, X-ray, medical procedures and other ancillary services are not considered part of the prepaid visits and charges will apply. Charges for these services can be billed to insurance, and charges not covered by insurance are billed to the student. There are no charges for most Health Promotion visits.
 Flu Shots Available

Students can help reduce their risk of getting sick by scheduling a flu shot through Student Health Services at Olin Health Center. Learn more about preventing the cold and flu — and how to get a flu shot on campus here. 
Telehealth appointments are now available for some services!
With a telehealth appointment, you can visit your Student Health Services health care provider by computer or mobile device. 
Visit our Telehealth page to learn more. 
The following services are also available to MSU employees.
Outreach Requests
We offer a wide range of programming through Outreach Services, including services for your student group, academic department, residential hall, campus or community program.