24-Hour Phone Information Nurse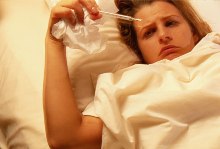 The 24-hour phone information nurse is available to help make decisions when:
A student isn't sure whether symptoms require medical attention.
It's late at night and a student doesn't know whether to go to the ER or if the symptoms can be treated the next day in a doctor's office.
Health-related questions are answered by registered nurses who have been specifically trained for 'phone triage.' Registered nurses handle all calls between 9 a.m.–5 p.m. Monday through Friday. At all other times, the phone will initially be answered by a receptionist who is trained to answer questions about resources, hours, and general administrative information. Medical questions will be transferred to a registered nurse.
Accessing Your Laboratory Test Results
Test results are available through your MyMSUHealth 24/7 online patient portal.
If your results are not in the automated system 72 hours after testing, please call the Phone Information Nurse Monday through Friday 9 a.m–noon or 1–5 p.m. at (517) 353-5557.
24-Hour Phone Information Nurse Contact Information
To speak to the Phone Information Nurse, call (517) 353-5557.